Govinda is an evergreen Bollywood superstar whose timely comic and monologue are famous even today. Nevertheless, the best songs of govinda are nothing less than the cult classic that makes every listener tap their feet. Whether it is in Coolie No.1 or Hero No.1, there is at least one song that will gain fame. Moreover, his power-packed dance performance will make viewers fixed to it. But now the actor doesn't show up on the big screen other than in a few odd roles. However, you can have a separate playlist of him from his films captured in the 90s and early 2000s. Whether it is peppy or a simple list of songs to groove, you can find it in his movies. Here is the list of the top 10 songs of Govinda you will definitely enjoy.
Aapke aa Jane Se -Khudgarz
The magic of Govinda's song and dance is that it will make the heroines frenzied with the flow. Even the artist with limited dancing skills mastered it along with Govinda's performance. This song was released in 1987 and it was a suave upmarket number. It gratifies every listener and makes them enjoyable. This govinda dance songs were composed by Rajesh Roshan and playback singers were Mohd Aziz and Sadhana Sargam.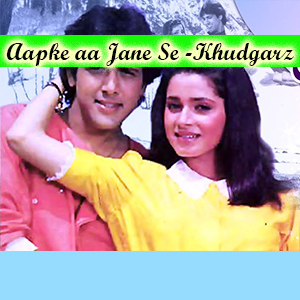 Do Bol Kehke Hum Toh Hare Hain -Radha Ka Sangam
This song gives Govinda an opportunity to lip-sync with his brother's voice. This soothing duet was sung by Kriti Kumar (Govinda's brother) and the late Latha Mangeshkar. The song of nightingale and Kriti along with Govinda's sole dancing performance has won millions of listeners' hearts.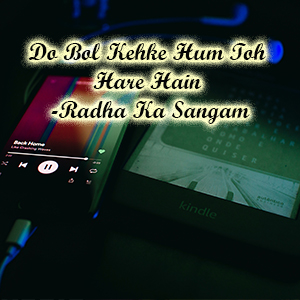 Gori Gori O Baanke Chori -Shola Aur Shabnam
The song reveals an astounding pair performance of Govinda and Divya Bharati. Also this song composition is by Bappi Lahiri and the lyricist is Anjaan. This masterpiece launches in the year 1991 and the playback singer is the great Govinda himself. The is one of the govinda best dance songs which will woo the listener.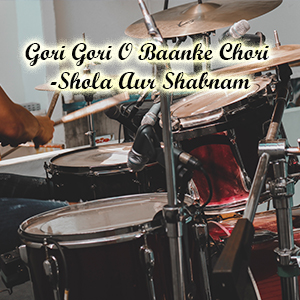 Aa Aa Ee -Raja Babu
Govind never worries about the portion of vulgarity in his ganas. The track adds his presence in everyone's playlist since 1994 with a running time of 4:55. The playback singer of this song is Abhijeet Bhattacharya and the actors were Govinda and Karishma Kapoor. The lyrics of this song are written by Anand Bakshi. The song never bores you even after listening to it numerous times.
Oh Laal Duppatte Wali Zara Naam Toh Bataa -Aankhen
You will definitely see Govinda's vernacular vibrancy in this song. This tapori eve-teasing song is composed by four singers Alka Yagnik, Kavita Krishnamurthy, Sudesh Bhonsle, and Kumar Sanu. The lyrics of Shyamalal Babu Rai for this song made it one of the best songs of the 90s.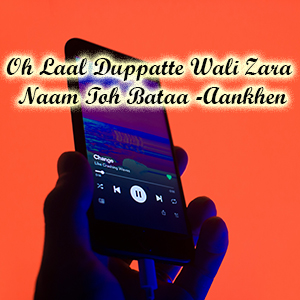 Sarkhai Lo Khatiya Jada Lage -Raja Babu
Sarkhai Lo Khatiya Jada Lage launches in 1994 starring Govinda and Karisma Kapoor. The lyrics of the song are written by Anand Shrivastav and Milind Shrivastav. Besides, this is one of the famous yet controversial songs of the star. The phantom-copulation dance type with fully dressed on had faced many critics.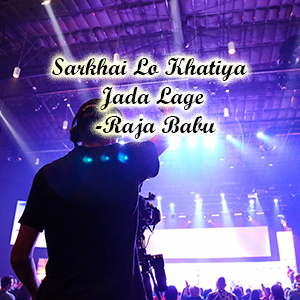 Kisi Disco Mein Jaayen Kisi Hotel Mein Khaaye -Bade Miyan Chote Miyaan
One of the best dancing songs of govinda is Kisi Disco Mein Jaayen Kisi Hotel Mein Khaaye. Govinda's slow-motion performance with Raveena Tandon is one of the best choreographic highlights. Moreover, the playback artist of this 1998 song is Udit Narayan and Alka Yagnik. The track was one of the favorite songs of many back then.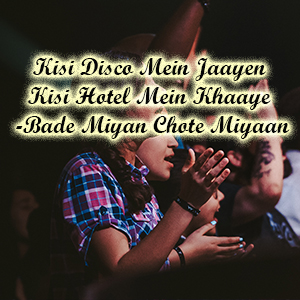 Ankhiyon Se Gholi Mare -Dulhe Raja
A perfect song to enhance the mood! If Hindi songs are ammunition then the Ankhiyon Se Gholi Mare is a revolver to it. The dancing movement of Govinda and Raveena will make you feel that there is no tomorrow. Further, their power pack performance back then is still an inspiration even for the new generation artists. You can find similar steps in Goliyon Ki Rasleela Ram Leela starring Deepika Padukone and Ranveer Singh.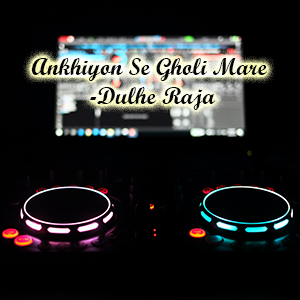 Main Toh Raste Se Jaa Raha Tha -Coolie No.1
One of the best ever songs of Govinda is Main Toh Raste Se Jaa Raah Tha. The song tells about the incidents of the hero when he stopped at the roadside to have bhel puri. However, an excellent dancing performance of him and Karisma Kapoor will make every listener feel joy. Also, the playback singer of the song is Alka Yagnik and Kumar Sanu.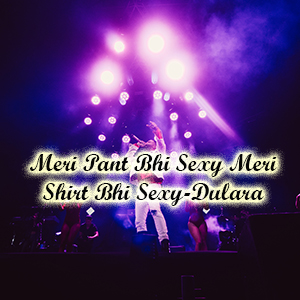 Meri Pant Bhi Sexy Meri Shirt Bhi Sexy-Dulara 
Another famous track of Govinda is Meri Pant Bhi Sexy Meri Shirt Bhi Sexy. However, the song too faced criticism. The song releases 20 years ahead of time and so it was shocking to have the word SEXY in it. Apart from criticism, this is one of the best songs you will truly enjoy.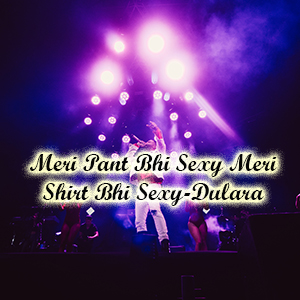 At Last
Finally, the above-given are the 10 best dancing songs of govinda. Listen to these songs and feel the joy. Thus the songs are now available on online platforms. So surf, listen, and enjoy!