Valentine's Day is celebrated on the 14th of February every year. Valentine's Day is a day for loving and sharing special gifts with your loved ones. It's a special day to express your love and care towards your loved ones. Each year on February 14 people exchanges love cards, greeting cards, candies, flowers with their valentine. This tradition has been followed over the years in various parts across the globe.
People tend to share the romantic and personalised gift with their loved ones to show their feeling and love for each other. These days couples also arrange a romantic meal or dinner at a restaurant. Hearts, smiley, cushions, and red roses are some of the symbols of love and also a great way to make your partner feel special. If you're also thinking to give something special to your boyfriend then you can find some amazing valentine gifts for him on MyFlowerTree.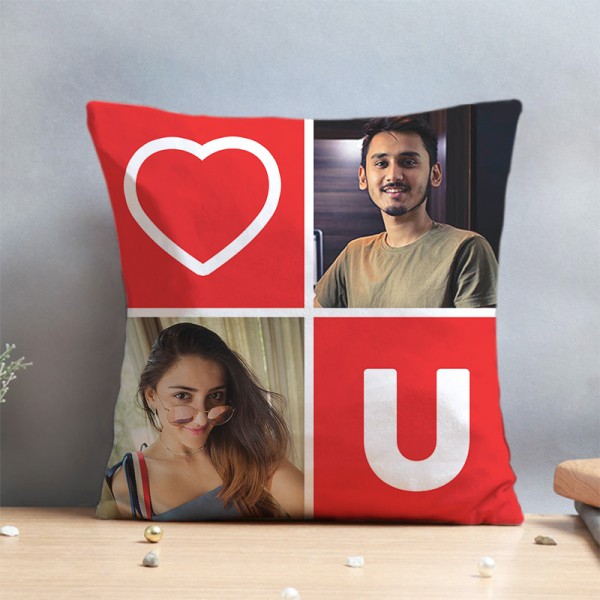 Pick The Perfect Valentine's Gift For Your Boyfriend
While buying a gift for your partner, go for a long-lasting gift. Picking quality over quantity is very important while choosing a gift for your partner on Valentine's Day. Make your gift count, and pick a coveted item that he loves very much. Some of the great gift choices include giving a book of love poems or novels, wristwatch, and a set of customized cufflinks. Choose the perfect Valentine's Day gifts for him so that he will remember this gift of yours throughout his life.
Choosing the right gifts for your boyfriend can be a tough task to do but it is up to you whether you want to go with gifts such as home-made chocolates, chocolate-dipped strawberries or choosing something a little more personal or special for your boyfriend. It is very important that whatever gift you choose should be truly sentimental because it can say thousands of words which you might not be able to express in front of him. 
Top 3 Budget Friend Valentine's Day Gift Ideas For Your Boyrfriend
1. Cook for him
–
The way to reach a man's heart passes through his stomach. Whether it's a simple dessert or a full-fledged meal, celebrating Valentine's Day with delicious food is a lovely way to spend some good time with him. Some of the food options for your boyfriend is given below:
Make him cookies with a delicious taste on valentine day. It's time to find out his favourite cookies and food items. If you want to surprise him, then go for long-lasting classic cookie items like sugar cookies and chocolate chips.

Whip up with a chocolate dessert to make him happy and surprised. Try chocolate-covered strawberries, brownies and chocolate soufflé.

Set up a romantic meal. If you can take him for a beautiful Valentine's Day dinner at a restaurant or hotel then it can be a perfect start to make your bond stronger.
2. Make a playlist of songs
This is something unique and special way of valentine's gift for boys which he will remember throughout his life. Putting together a mixtape of all the songs that he loves will give you an opportunity to show your love for him without saying a single word. This can be the first step to make your bond stronger and unbreakable. For these sort of personalized gifts you don't need to spend a huge amount of money and it is one of the simple and budget-friendly valentine gift ideas for your loved one. 
3. Write A Love Poem To Impress Him 
You can tell him how much you love him and care for him through a lovely and heart-warming poem. for this, you don't need to spend a single penny and it can be your perfect valentine gift for your boyfriend.
Bottom Line
Give unique and inexpensive gifts to your boyfriend on Valentine's Day. You can explore new ideas to create a budget-friendly gift of your own and put a new spin on an old idea by personalizing them. Select the perfect and appropriate valentine gift for boyfriend which will make your relationship strong and long-lasting.