Raksha Bandhan is one of the significant and auspicious Hindu festivals that bring unexpected surprises and happiness in every brother and sister's life. On this special occasion, the siblings are joined together and sharing gifts to convey their hearty wishes and greetings. The sisters have the responsibility to tie a rakhi on her brother's wrist to keep him away from all kinds of evil things and curses to live a long and healthy life. People around the globe are eagerly waiting to celebrate this festival with their lovable siblings. And most of them are engaged at the online platform to avail the best and beautiful Raksha Bandhan gifts for sister to surprise them on the day of celebration. Here are the lists of the best gift ideas are shown below for your reference.
1. Send Her The Latest Model Watch
Amaze your sister with the latest and updated model watch on this special occasion. Usually, the girls have lots of concern about their outfit accessories to keep themselves pretty and good always. The designs displayed at the eCommerce platforms are amazing and you would explore all the listed categories to choose one of the best among them to surprise your sister and make her happy at this celebration.
2. Surprise Your Little Sister With Cute Teddy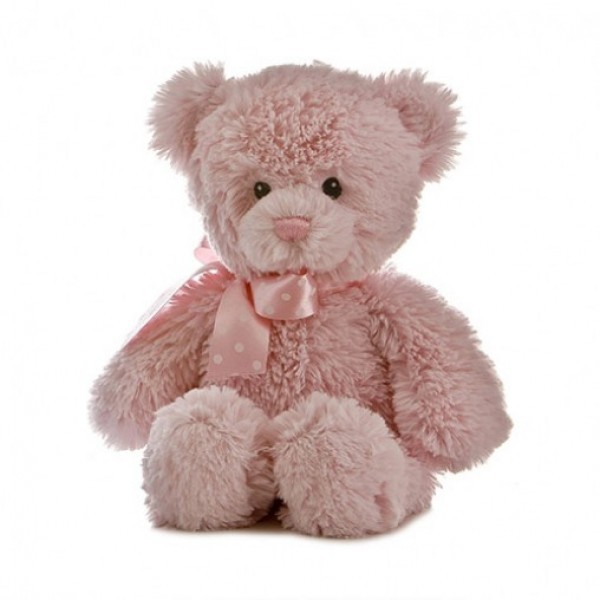 Who hates toys, especially teddy? Girls show their unconditional love and affection towards the teddies all the time. The cuteness overloaded on the toys will bring a pretty smile on her face and keep her happy always. Remember, you don't have any compulsion to invest in the costly gifts to excite her sister that can be done effectively via this beautiful teddy. While receiving such a cute gift from you on this special occasion will make her special and unique.
3. Gift The Old And Precious Moments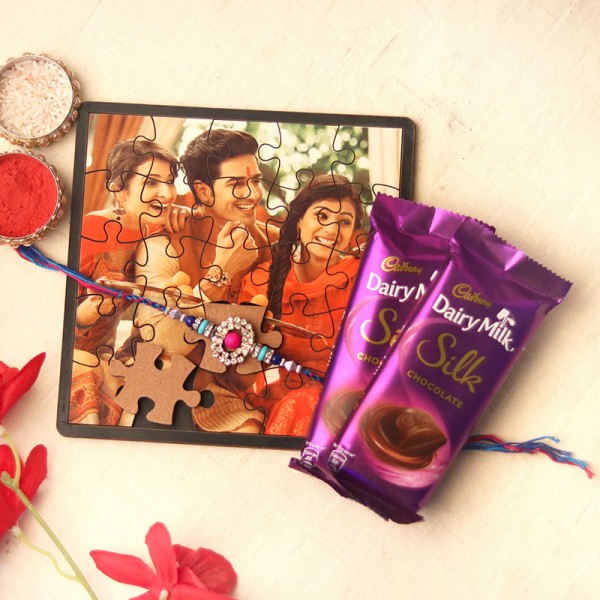 The memories that you have collected in your life will never die. Want to send a heart-touching gift on this special occasion? Then gift your lovable moments via the rakhi photo frame and make her excited about this celebration. Usually, the brothers and sisters have a massive collection of beautiful moments in their life that are memorable and never replaced by any other relationships. So, you should let her get back those valuable moments in her life by gifting this thoughtful photo frame.
4. Rakhi With Tempting Chocolates
Looking for an idea to excite your brother? Then buy rakhi online along with a combo offer of scrumptious chocolates to make this special occasion even sweeter and memorable in both of your lives. The rakhi designs available at the online stores are mesmerizing that surely impress your brother at first sight. To enthusiastic the customers, the online stores are providing such a beautiful combo offer such as eye-catchy rakhi design with tempting chocolates.
5. Surprise Your Sister With Gorgeous Jewel
Jewels are something unique that makes your sister feel special in this Raksha Bandhan celebration. There are hundreds of gifts that have been available at the stores but jewels are one of the best rakhi gifts for married sisters that make your bond stronger even if she is located miles of a kilometer away from you.
6. Greet With Personalized Rakhi
The rakhi designs arranged at the online stores are beyond your expectations. So, you don't have a situation to greet your brother with a regular rakhi design and make him bored on this special occasion. The collections are alluring and this is one of the significant reasons for the increasing demand for rakhi online shopping these days. In that, the personalized rakhi is quite popular among the customers that surely works well and makes your brother feel unique.
7. Sweeten Your Celebration With Luscious Cake
How does the celebration get fulfilled without having a lip-smacking cake? Does your siblings are cake lovers? Fine! When it comes to the online platform, you can see a wide variety of cake flavors under a single roof. Instead of celebrating this special occasion with a usual flavored cake, you would try something to try and make your siblings tempt on the taste. Buy the cake that is decorated with yummy creams and healthy fruits and cherries to make this day memorable in everyone's life.
8. Make The Celebration Colorful With Flower Bouquet
Flowers are mandatory on the celebration of every special occasion and it is a perfect gift to surprise your dearest siblings that makes them feel fresh. There are no words to express the beauty and gracefulness enriched in the flowers. Instead of getting confused about buying a gift for your sister, buy one of the beautiful and nice-looking flower bouquets to create a priceless smile on her face.
9. Create Priceless Moments With Designer Rakhi
The online rakhi India gains popularity among the people where the customers can find thousands of designs under a single roof. The designer rakhi is something special, which makes your brothers surprised and he really feels lucky to have a lovable sister like you. You would choose the best and unique designer rakhi that is made with attractive and nice-looking pearls to beautify your brother's wrist on this special occasion.
Final Verdict
Stop thinking and get into the MyFlowerTree platform to avail excellent Rakhi gifts at affordable prices. The collections are amazing that never let your eyes see anywhere and surely it works well to excite your siblings on this special occasion. Make use of this information and buy one of the best gifts to cherish your brother.