Celebrations get the vibe of completion with the bite of a cake! It isn't just a spongy bread of creamy layer but something special to win a loving soul's heart. This is why many adore ordering cakes in dearer one's momentous moments. Unlike earlier, now one doesn't need to visit the bakery to purchase cakes from a handful of ranges. At e-shops, a gourmet variety of the best cake ideas is available at affordable prices. These online sites also benefit netizens with doorway delivery in the country. But are you looking for trendy cakes for 2022? Then here comes the list of best options. Find yummilicious and most gorgeous cakes online of the year by continuing your reading.
Rose Cake
A cake to impress the heart of a better-half on special occasions. Swirling rose design cake using whipping cream is beautiful from every angle and yummy in taste. The cake will say the love of 100 roses altogether to her without a miss. The flavor and shape of these trending cakes can be personalized according to your significant other liking and your choice. This romantic shade of pink, red, and white rose cake will be good enough to conquer the heart of your affectionate soul.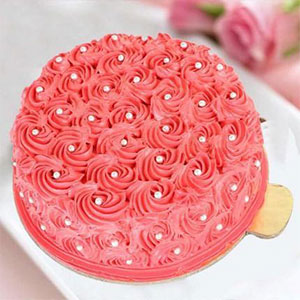 Designer Belgium Cake
The cake is specially made for chocoholic special occasions. Designer Belgium cake is full of chocolate that will give the celebrant a feeling of awe with every kiss on it. It has a tempered chocolate crown at the top making it look more gorgeous. Therefore, flatter the heart of your benevolent at the first glance with this luscious cake. The delicious cakes flavor will make him happy beyond the limits and it will light up the occasion.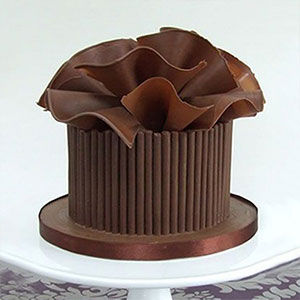 Black And White Forest Cake
You must have surely enjoyed the yumminess of black forest and white forest cakes. But this year you should try a new version of these two heart-stealing cakes. Order a black and white forest cake to delight your special person. The moist black forest spongy layer with the delicacy of white forest cream and berries will leave your loving soul out of the world. So, take the chance of mesmerizing someone dear with these unique cakes ideas. Let the scrumptious cake melt their heart with joy and create blissful moments.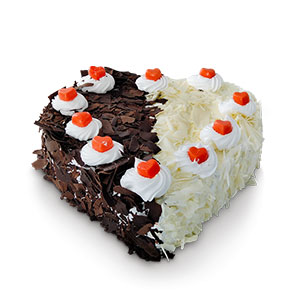 Choco Ferrero Cake
The chocolate cake requires no intro! It's the famous choice of people from six to sixty for any occasion. But what will be the yumminess if the crunchiness of Ferrero Rocher is added to the chocolatey bread? Mouth-watering, right! On this celebration eve, awe-impress your celebrant by ordering a choco-ferrero cake. Garnishing dark chocolate ganache on moist bread and toppings of Ferrero will jaw-drop everyone in the room. Order these yummy cakes to galvanize your sweetheart and to add hues to the celebration mood.
Snickers Cake
Have some fun on your buddy's big day with the presence of snickers cake. The tempting visuals will be good to drool and delight your companion. Single-tier cake of chocolate flavor with slices of snicker's topping will lose the resistance in the celebrant. Gently sprinkled peanuts throughout the cake will add goodness to every bite. Get this awesome cake for your loving one's occasion and make him/her the happiest person in the world at that moment. Years may slip, but the delicacy of the cake will not leave their heart forever.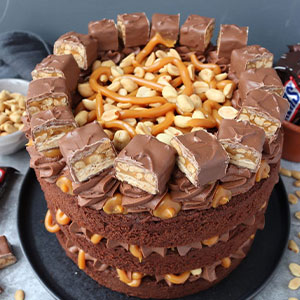 Strawberry Drip Cake
Say your love without actually telling it by ordering a strawberry drip cake. The pleasing aroma and tempting visuals of strawberry cake will be able to overflow the celebrant's heart with happiness. Toppings of dripping dark chocolate and beautiful juicy strawberries will make everyone at the party go weak on their knees. Every slice of the gateau is going to make the person at the occasion finger-lick for sure. So, use the opportunity of elating your dearest ones with this best cake online.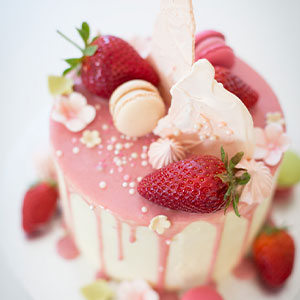 Blueberry Cheesecake
Make your anniversary special and different from usual ones with blueberry cheesecake. The heart shape of the cheesy cake with the topping of juicy, tangy, and vibrant berries will profess your desire without failing. The appealing visual and tastiness will never miss stunning your honey on this day. So, order cake online to say I LOVE YOU by not uttering even a single word. Every touch of this cake on his mouth will make him happier for sure. Nevertheless, it will remain one of the happiest and most loving moments in his lifetime.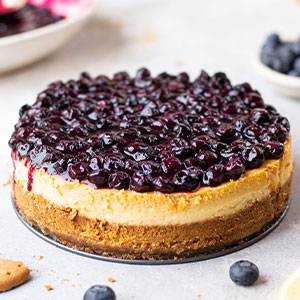 Finally
Above-given are the best cakes in 2022 that you must surely go for! Each of the stated cakes is available in leading online shops at an affordable range. So, make every celebration worthy by ordering any of the cakes. Let the mouth-watering cakes convey your greetings and create memorable moments in your dearer one's hearts. Hope the content is useful in finding trendy cakes for 2022.