"The earth laughs in flowers." – Ralph Waldo Emerson
Flowers are certainly one of the most precious creations of the Almighty. And this is one of many elements of Mother Nature that the Earth flaunts with utmost pride. Thus, it's no surprise that a bunch of freshly picked flowers can turn any usual day into a festival. So if you are lucky enough to be surrounded by people who mean the world to you, presenting them with some flowers is the best way to celebrate such bonds. Here are some unique bouquet options that you can consider if you wish to make your loved ones feel special:
1. Flowers in a Glass Vase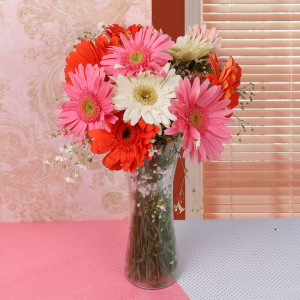 Presentation plays a major role while you are gifting a present to someone. Thus, to ensure that your present leaves a lasting impression on the receiver, you must pay keen attention towards the packaging of your present. And when it comes to presenting flowers, there is a lot you can do to make a bouquet look unique. Arranging a bunch of flowers in a glass vase can make them look a lot more elegant and classy. Also, since this vase can be used in the future, it is one of the best presents for your mom. A glass vase can also serve as a decorative item and will provide you with a reason to surprise your mom with flowers more often.
2. Heart-Shaped Bouquet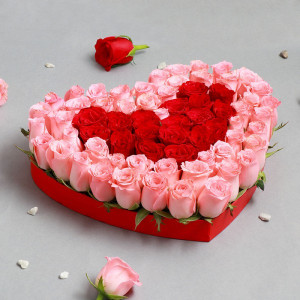 We are sure that you must have that special someone in your life who is one of the most important persons in your life. So either if you wish to confess your love or you just want to make your partner feel special, a bouquet of flowers can be a great pick. And to make this present a lot more memorable, you can get a heart-shaped bouquet that will help you express your emotions effortlessly. You can also order a cake online and get free delivery in Surat, Mumbai or Gurgaon to celebrate your love in the best manner.
3. Assorted Buds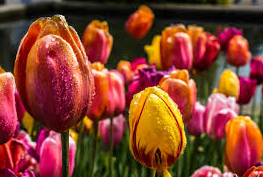 Another beautiful and special bond that you can celebrate by presenting a bunch of flowers is that of siblings. And since this one of the most unique bonds, a particular type of flower is never enough to describe such a relation. The bond of siblings is full of unique flavors and to represent such a relationship through your present, you would want a bouquet that comprises some assorted flower buds. Here, each flower would represent the different flavors of your special bond and will help your sibling realize the love and affection for them in your heart.
4. Golden Blossoms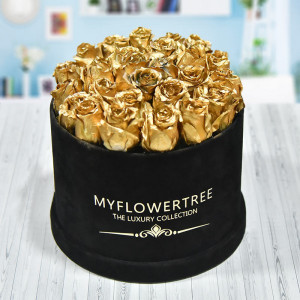 They say that Old is Gold. And why not! The love of your grandparents will also remain unsurpassed. Thus, to celebrate the bond shared between a grandchild and a grandparent needs to be as grand as possible. And nothing can be a better pick other than a bunch of roses dipped in gold water. Also, presenting such a unique present to your grandparents will help them realize their true value. And we are sure that you will be appreciated for your efforts and able to fetch some compliments from your grandparents as well.
5. Flower and Chocolate Bouquet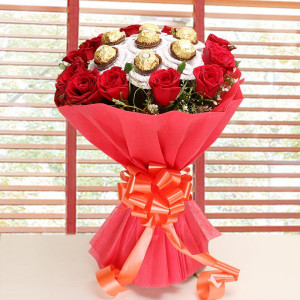 Some friendships are as special as blood relations. And if you are lucky enough to have some amazing friends in your life, you must not skip an opportunity to celebrate this special bond. So, to present your bestie with some flowers, you can pick some amazingly-designed bouquets. You can also throw in some chocolates and make a lot more flavourful present. While a few Ferrero Rocher packs will make it a complete gift, you can also get a combo of chocolates to make this present a lot more special.
We hope that with these bouquet ideas, you will be able to celebrate each and every special bond in your life in the best way. Also, with online gifting portals, you can easily deliver flowers in Surat, Mumbai, Gurgaon, etc.