Diwali is an auspicious festival that is celebrated all across India. The festival celebrates the victory of good over evil and people on this day decorate their houses with lights and rangoli. While Diwali is one of the most important festivals in Hindu culture, it might also be the most pollution-causing occasions of the years. Owing to the bursting of crackers and misuse of colours and decorative materials, the pollution level can rise astronomically.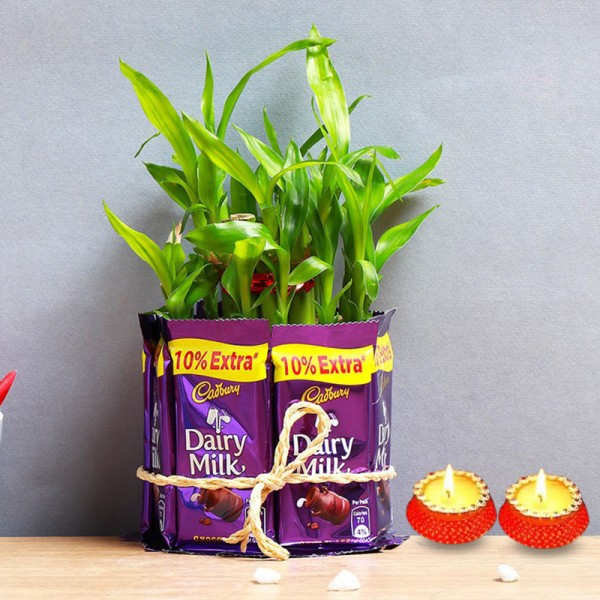 Thus, if you wish to go green this Diwali, here are some ways that will help you contribute towards environmental sustainability:
One of the major causes of pollution on Diwali is the bursting of firecrackers. So, to ensure that this Diwali you go green, you must say no to firecrackers. Not only they produce a lot of air pollution, but also create noise pollution. Owing to the loud bursts of crackers, stray animals and pets get terrified. This is not how you would want to celebrate Diwali, right?
Use Organic Colours for Rangoli
Rather than drawing designs from harmful chemical colours, buy some organic colours for your Rangoli. Since you will dump the used colours the next day, you must ensure that it is biodegradable and would not harm the environment. You can also use natural ingredients that can work as a substitute for Rangoli colours. You can use pulses, turmeric, cloves, cinnamon, cardamom, and rice for different colours.
Wrap Gifts with Recyclable Paper
Exchanging gifts on Diwali is a popular tradition. So, if you are planning to present some thoughtful presents to your loved ones, you can do so by contributing towards environmental sustainability. Rather than packing your gifts with the ordinary paper or decorative plastic wraps, you can opt for recyclable paper. Also, you can wrap your gifts with old newspapers or even a piece of cloth. These will not only be an eco-friendly option but will also make your gifts a lot more creative and thoughtful. You can also send Diwali gifts online and request them to wrap your Diwali gift hampers in recyclable paper.
Use Flowers for Decoration
You must deck up your house with fairy lights and diyas on this day. But a much organic way to decorate your house for Goddess Laxmi is by putting up decorative garland or strings of flowers in your house. This will give your house a much vibrant look and a soothing and refreshing fragrance. You can use the traditional marigold flowers for your decorations that are widely used across the nation on auspicious occasions.
While these ways will help you celebrate Diwali in an eco-friendly manner, you must also spread awareness about the importance of sustainable Diwali. You can tell them about these ways and ensure that this Diwali, you contribute towards the environment. Wishing you a very happy and safe Diwali!