Sailing together in a ship of life isn't always easy! Many fights, some adjustments, and a lot of love build romantic relationships. It is why anniversary day needs a grandeur celebration rather than considering it as a remainder day. On your parent's big moments, convey your greetings by giving fabulous gifts. Nowadays, at online portals, a wide assortment of anniversary gifts for parents is available at the best price. The sites even provide doorway delivery, so even in your absence, they can be made happy. But do you feel puzzled to choose the best gift for your treasured ones? Then here is the list of a few amazing anniversary gifts for parents to make the day extra-special. 
Coffee Cup Combo For Parents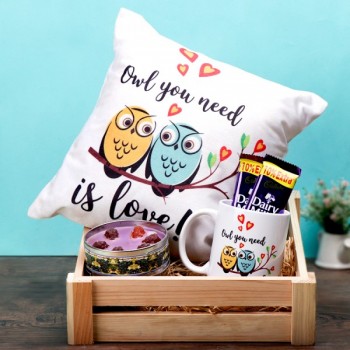 Spread your love to dad and mom on their occasion with a coffee cup combo gift. The pair of ceramic cups with a lovely message is going to put a smile on their face. While shopping, consider buying mugs of their favorite color for enhancing the vibrance of the occasion. Whenever they grab this adorable coffee mug, it will overfill their heart with exhilaration. So, do not miss the chance of keeping your dad and mom happy. Get the best gifts for your parents anniversary and create worthy moments.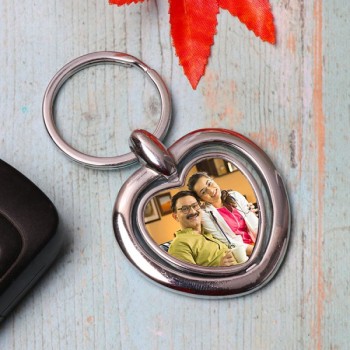 Gifting with a personal touch always gives unconditional inner happiness! If you too want to experience the same, then on your parent's anniversary surprise them with a customizable gift. Add hues to the occasion by giving them a personalized metal keychain. The heart-design gift can be customized with a happy portrait of you and your parents. This alluring keychain will not forget to express your love for them. Therefore, opt for this anniversary gift ideas to add momentum to your loved one's celebration.
Cherished Memories Photo Frame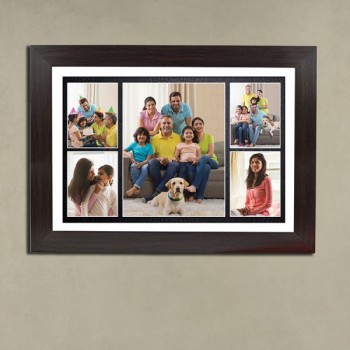 Photos aren't documents, they are beautiful memories that make life worthy! On your dad and mom's anniversary, greet them by sending an incredible photo frame. The wooden gift can customize with happy snaps of you with your family. Try to include portraits from your childhood till the recent ones to make the gift more lovely. Their heart will be overjoyed with happiness on getting such a wonderful greeting. The gift is going to give life to the hanging wall and it will overwhelm your parent's hearts. Henceforth, showcase your token of love neatly and uniquely with these anniversary gifts online.
Indoor Plants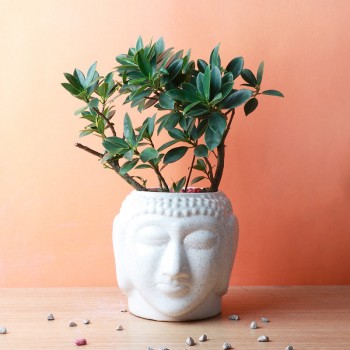 Keep your dad and mom happier and healthy by giving them indoor plant gifts. Try to pick the flora that adds beauty to their interior as well as purifies the toxin pollutants. Online sites are promoting innumerable varieties of indoor plant collections. Nevertheless, they even accept the customization of the planter of the pots. If you love to make the plant gift extraordinary then personalize it with your dad's and mom's name. The green gift will outpour your care and it will illuminate the day. Therefore, amaze your dearest dad and mom on their occasion spectacularly with the plant gift.
Vibrant 25 Years Clock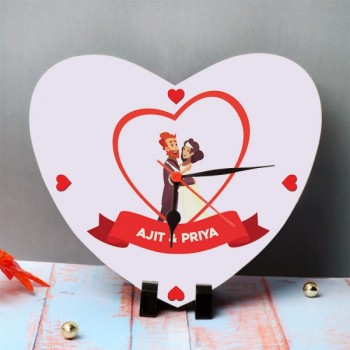 Time is the only thing that never stops for none! On the beautiful 25th anniversary of your dad and mom, gift a round-shape table clock. The wooden timepiece can be customized with an adorable photo of your dad and mom. This is the best yet unique gifts for parents and they will undoubtedly love it. The watch will also shower your love and affection whenever they glimpse at it. So, add hues to the celebration by giving your dad and mom this fascinating gift. Years may move on, but this attractive gift is going to remain the best in their heart forever. 
Cozy Cushion
Are you looking for something unique to impress your dad and mom? Then a cozy cushion is an apt choice to woo them. Personalize the cushion with the portrait of your dad and mom. The sketch art cushion will surely win their heart at the first gaze. Nevertheless, it will uplift the beauty of their home. This budget-friendly gift will convey your endearment and it will also make them happy beyond the limitation. So, order this awesome gift and elevate the occasion to the next level.
Heart Shape Black Forest Cake
Celebrate their biggest moment by ordering a half kg black forest cake. The heart shape of moreish bread with whipping cream and choco-shaving will make them drool without fail. Nevertheless, the slice of cake will give the WOW factor to them in every bite. Order midnight delivery of this sweet gift and double their excitement.
Ending Lines
Anniversary occasion of parents is the best time to pay your thankful wishes and to express love. On this day, showcase your endearment by greeting with gifts. The above all are the best anniversary gifts for parents to make them feel proud. So, choose any of the choices from the list and zest up your parent's anniversary celebration.