Flowers are one of the world's most beautiful things that make everyone's lives more cheerful in many ways. When life gets hard, it is tedious to see the light in the darkness. So, having a positive mindset is very necessary to feel better. Fresh flowers can have a higher impact on your well-being, and help you find peace of mind. The role of flowers in our life can be discovered in religious texts, folk tales, and ancient myths. According to the research, blossoms have a healing effect on people who receive them as a gift and who keep them in their homes.
Its natural beauty and enchanting fragrance surely delight your special ones immensely and also add a love-filled statement to your occasions. Let's have a look at the importance of flowers in our life that makes an integral part of our daily lives.
1. Express Untold Feelings Towards Your Loved Ones
Expressing your feelings and emotions to a special one is hard. Blossoms can prompt a happy smile on the beautiful face of the person you want to impress. Mostly, people used flowers to express their love and propose your sweetheart for the first time. Blossoms help you to portray a different kind of message to your loved ones and let them know the importance of flowers in our life. Looking for the best way to express your deep love for someone you love dearly? The role of flower in our life plays a significant role so, go with the beautiful floral bouquet that will help you convey your deepest feelings perfectly
2. Make Your Smile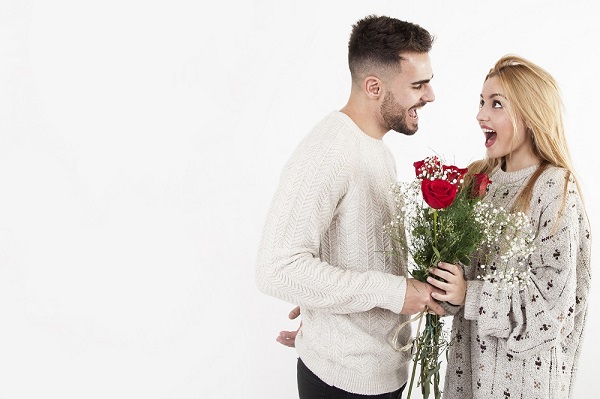 The great importance of flowers in daily life is that they boost your mood and give you feelings of joy and happiness. Thinking of surprising someone you love at their birthday party? The impact of flowers in our lives are magical that will never fail to bring a smile on their face. Its vibrant colors and mesmerizing fragrance can trigger happy emotions that change the effect on their mood immediately. Apart from expressing feelings, the major importance of flowers in our life is that makes us feel happy and special instantly. So, make your dear ones feel happier by sending them a floral bouquet for no particular reason.
3. Make You Feel More Relaxed
Another importance of flowers is that they have the ability to make an atmosphere of relaxation and calm feel. Its fragrance and energies connect with your heartbeat, make you relax and normalize.  Nowadays, most teenagers experience anxiety at some point in their lives. In that case, the importance of flowers in daily life gives them hope and courage to move ahead. It helps reduce stress and anxiety by filling you with happy hormones and gives you a mind that much-needed rest. The importance of flowers in our life are incredible and some of them such as reduce your heart rates, lower your stress levels, decrease blood pressure, and more.
4. Beautiful Gesture To Gift
The impact of flowers in our lives is quite diverse. Flowers are regarded as a symbol of true love and care. This is why they are a perfect and beautiful gift for your loved ones on their special occasions. When it comes to choosing the perfect gift for your loved one, you can never go wrong with beautiful blossoms. The importance of flowers in our life has been observed by every person who receives them and regardless of the situation, put a broad smile on their face. So surprise the one you love by giving her a bunch of fresh bouquets to enjoy the amazing importance of flowers in her life.
5. Make Your Special Occasions Extra Special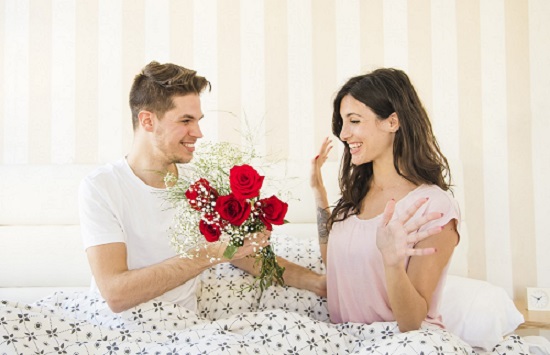 A flower is a must on every occasion of everyone's lives. Be it a birthday, anniversary, wedding, or any other gatherings, flowers always make for a beautiful way of wishing your loved ones. People often use florals for decoration that add a splash of colors to your space. The impact of flowers in our lives is numerous and it has the power to make your special days even attractive and memorable. Not only their beauty, but their aromatic fragrance can make your big day more adorable. There are numerous varieties of flowers with vibrant colors that you can choose from.
6. Make You Look beautiful
Flowers are most strongly associated with women's beauty. Every woman loves getting flowers especially when it comes from their loved ones. If women receive floral bouquets, it brings a smile to her face immediately and lets her see the magical role of flowers in our life. Women wear flowers as accessories to beautify themselves. On the other hand, women used natural flowers to bring glow and shine and to prevent aging.
Last Few Words
Flowers are one of the most beautiful blessings from nature that is the most importance of flowers in our life. Want to send a beautiful gesture to your special ones who are miles apart and put an instant smile on their faces? Just visit MyFlowerTree, one of the best online platforms offers you a wide variety of flowers and bouquets online to choose from. So, order a fresh floral bouquet from us to feel the importance of flowers in daily life! Your bouquet can be delivered to the doorstep of the person you love.