The love of a mother for her child knows no bounds. She can go to any extent to ensure that her child does not have to face any trouble. While she would take any step to provide her child with all the love and care, she would also go against the entire world if her child's happiness is at stake. That's the beauty of the most powerful bond in this world. And why not! She has loved her little one even before they entered this world.
From taking your first step to tying your shoelaces, she has taught you all, patiently. From writing down your first letter to paying your shopping bills, she has done it all, with a smile on her face. Although you would never be able to repay her for all her efforts, you can at least try to brighten her up day. And what could be a better day to celebrate your mother other than Mother's Day! Following are some of the best gift ideas for Mother's Day that will help you commemorate motherhood in the best way possible:
Flowers for the Lovely Lady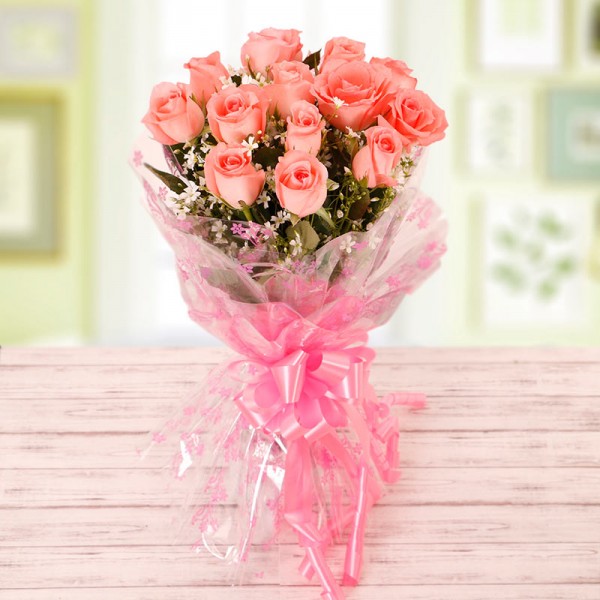 Flowers can brighten up any day and can surely make Mother's day a lot more memorable. You can opt for midnight delivery and surprise your mom as soon as the clock strikes 12! This is a great way to send flowers to your Mom on Mother's Day. Since there is a wide range of flowers available, you can pick roses, lilies, gerberas, or orchids in a variety of colors. You may also pick some exquisite designs which will make this present a lot more thoughtful and considerate.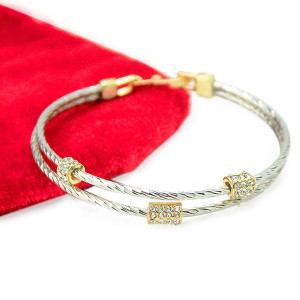 Every woman loves an intricately designed piece of jewelry. And when you are planning to buy a gift for your mom, a beautiful piece of jewelry surely needs to be considered. From rings to pendants, you can pick anything as it is bound to make your mom smile! Also, this is the perfect way to help your mom get ready for this special day and gather a lot of compliments.
Saccharine Munchies for her Sweet Tooth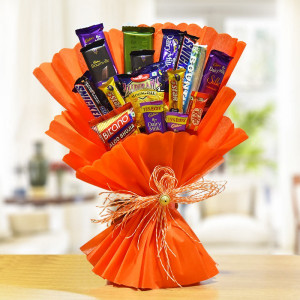 We usually eat something sweet in order to celebrate happy times. Likewise, you can also present some saccharine nibbles to your mom to help her celebrate this already beautiful day. You can pick from a wide range of options like cupcakes, chocolates, sweets, donuts, and muffins. If you mom is diabetic, we have some healthy options as well. You can present her a box full of dry fruits like walnuts, raisins, cashew nuts, and almonds. Not only such snacks will add more flavors to the day, but will also help your mom stay in the pink of her health.
Customized Gifts to Give a Personal Touch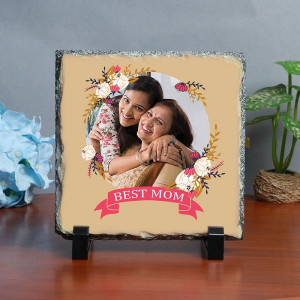 Personalized presents are considered as one of the most thoughtful gifts. This is because they have a personal touch attached to them. The receiver is able to connect with it and relate to the back story attached to the present. You can easily create a personalized present by adding a picture of your lovely mom on any basic gift. You can pick a coffee mug or a cushion and get your pictures printed on it. You may also get a photo frame and add a picture collage that features your beautiful mom. We are sure that your mom will be pleasantly surprised when she unwrap such a solicitous gift.
Green Plants to Bring in a Rejuvenating Vibe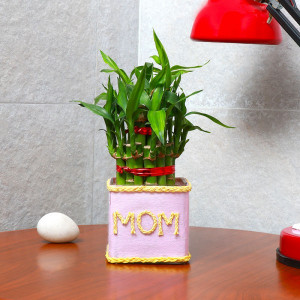 Green plants signify life which makes for a perfect gift for the lady who is responsible for your existence in the beautiful world. So this Mother's Day, presenting her some fresh and green plants is definitely the best idea to celebrate this amazing emotion of motherhood. Plants will not only add value to your present, but will also help your mom breath cleaner air. Since there is a wide range of plants available, you can choose from a money plant, a bonsai, or a bamboo plant. You can even pick a succulent that does not require constant care and is extremely easy to maintain.
We hope that these presents will help you express your love, affection, and gratitude towards your mom this Mother's Day. Also, we hope that these presents will bring a wide smile on her face and she will be able to appreciate all your efforts.