A single day is not just enough when it comes to celebrating the most special feeling called love. However, Valentine's Day is an important day that celebrates this beautiful feeling. In several countries, the festival of love and romance is considered a holiday as well. Over time, the celebration of Valentine's Day has transformed into Valentine's week. And, to begin the most special week of Valentine's Day, the rose day is first which is celebrated on February 7 each year. Nothing can overshadow the importance of a beautiful bunch of roses when it comes to celebrating spring and blossoms. This day calls for a thoughtful rose day gift for your valentine whom you wish to send a rose online.
Undoubtedly! Roses are the beautiful blooms that come to your mind when you think of love and romance? This is because rose flowers have a deeper connection with heartfelt feelings and countless expressions of it. So, you have a crush on someone and you want to propose to him/her in a unique way, is that right? Proposing your loved one should be unique and meaningful to win their heart. So, how can you do that? Propose it with a vibrant rose as simple as that. To find the best collection of roses, explore the wide collection of rose day gifts offered by the online florist shop.
Feel The Fragrance Of Love With Thoughtful Rose Day Gifts!
Valentine's Day is the most awaited time of the year for all lovers. Starting from unique rose day cards to thoughtful rose day gifts, everything about this special day makes a beautiful memory. Online florist shops make sure that you celebrate these lovely memories with a wide smile by offering trending rose day gifts at reasonable prices via same day delivery. Some of the best types of roses that you can present to your dear one to convey your love have been listed below.
Red Rose
Convey your heartfelt feeling to the special person in your life with a beautiful bouquet of red roses that symbolize love, affection, care, etc. Make sure to grab a bouquet of red roses from the online florist shop before you propose the special one you love incessantly. If you are looking for an anniversary gift as your wedding anniversary falls on February 7, take note because red roses make the best gift for a wedding anniversary.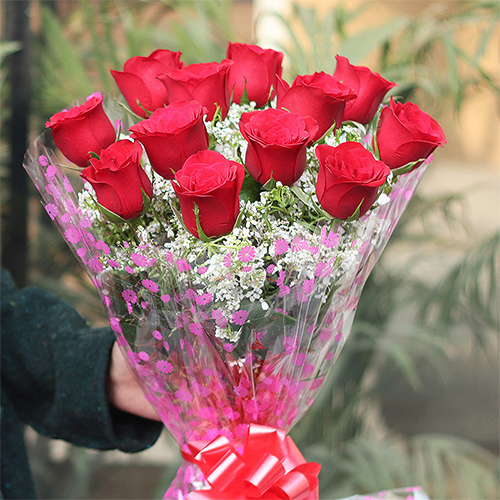 Pink Roses
Pink roses are beautiful flowers that can begin your love story on a romantic note. Rewarded as one of the most popular flowers in the world, pink roses represent grace, gratitude, and joy. But, a bouquet of these beautiful roses represents love and desire in a relationship. So, confess your love to your crush with a lovely bouquet of pink roses.
Yellow Roses
Rose day is not only meant for couples, it is also dedicated to true friends who really care for each other. This year, make the rose day a memorable one for your bestie by presenting a beautiful bouquet of yellow roses to them. Yellow roses are the most thoughtful form of friendship. So, make this rose day more memorable by putting a wide smile on your best friend's face by presenting this fantastic arrangement of yellow roses.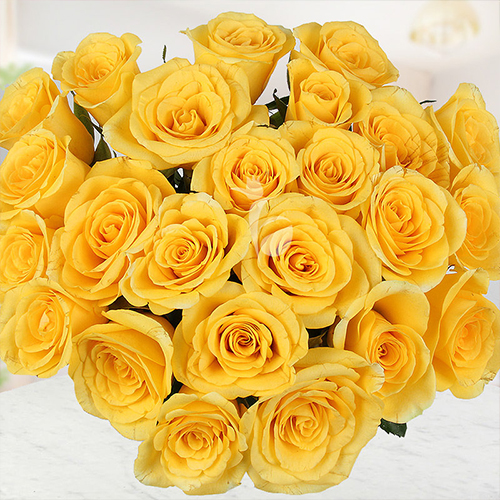 White Roses
Wanna put an end to your fight with your valentine? Well, a bouquet of white roses is one of the perfect picks. White roses are the most popular blooms that are the epitome of love and romance. White roses symbolize peace, purity, and forgiveness. Therefore, order an adorable bouquet of white roses from online florist shops and present it to your beloved one on this beautiful day. The bouquet of white roses is an awesome rose day gift that has magical powers to melt your loved one's heart and to make them fall in love with you more.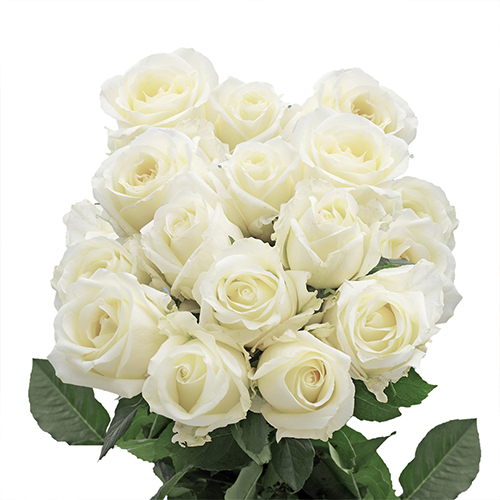 Rainbow Roses
If you are looking for an elegant rose day gift to win someone's heart, then a bouquet of rainbow roses will surely do the trick. Available via same day delivery, a rainbow bouquet is one of the most chosen varieties of rose day gift for rose day celebration. Presenting a rainbow rose bouquet to someone means declaring your love for that person. Order now!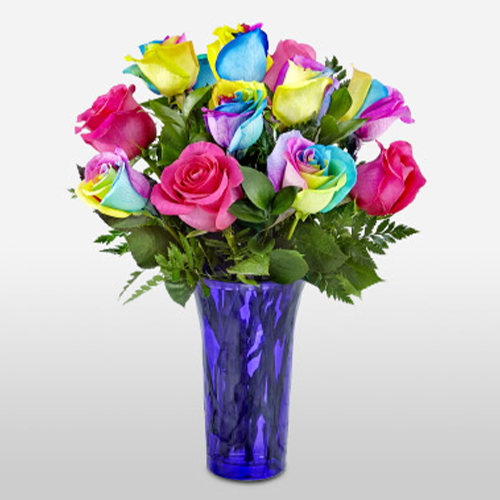 Peach Roses
Looking for rose day ideas to make the day memorable? Well, very few people know that peach roses make the best rose day gift for a proposal.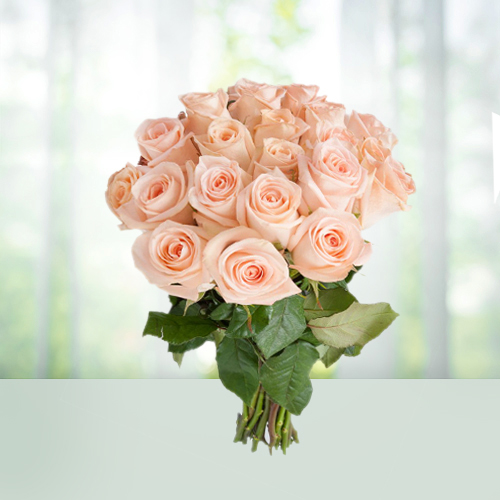 Final Thoughts
All the above-given types of rose flowers are the perfect gift to convey your love to your valentine on the rose day. So, if you are wondering how to confess your love and innermost feelings to your special one, say it with a beautiful bouquet of rose flowers. Order now from online florist shops and make the day joyful!