A child shares the most beautiful relationship with their mom. And this bond can be strengthened and nourished if it is provided with the utmost care, love, and respect. So, to help you celebrate motherhood and make most out of this Mother's Day, here are some fun and unique ways that will bring a wide smile to your mother's face.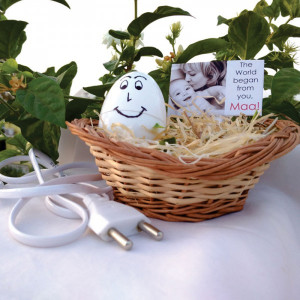 1. A Healthy and Tasty Breakfast
This Mother's Day, be sure that you greet your mom well. You can do this by bringing her a scrumptious breakfast to her bed. You might have to wake up a little early in order to decide what you should cook and gather all the required ingredients for the same. You can either cook proper Indian breakfast which may include Idli Dosa, Vermicilli, Upma or you can go for something continental like eggs, pancakes, and waffles. You can easily find some recipes online which will help you to cook this meal perfectly. You must also make her a cup of tea or coffee that will enhance the taste even more. We are sure that as soon as your mom opens her eyes to this pleasant surprise, she will have a wide smile on her face.
2. A Movie Date with your Mom
Now that you and your mom have your tummies full, you should commence the celebrations of the beautiful day. You can pre-book tickets of the latest movie that features her favorite actor/actress. Going on a movie date with your lovely mom will help you spend some quality time with her. If you are unable to fetch movie tickets for that particular way, you can watch a movie on your television or stream online. It doesn't matter where you watch the movie, the only thing that matters is that you spend some time with your mom and that's what will make her happy.
3. A Small Gathering at Home
By the time you are home, you can ask your sibling/cousins to arrange a small gathering at home that would include all close family members. Since it is mother day, you should invite all your aunts with their children. This way, you can host a small Mother's Day party and celebrate motherhood in the best way possible. While your mom can enjoy a gala time with all the aunts, you can spend some time with your cousins.
4. A Luncheon with her Friends
If you are unable to host a party or a get-together at your home, you can arrange a lunch at a restaurant that can involve your mom's friends. We know that you would love to spend this day with your mom but is equally important to respect her choices and let her enjoy this day just the way she likes. And through lunch with her friends, you will be able to express your love and concern just in the right manner.
5. A Day-off
This day celebrates motherhood, and as a child, you are responsible for making this day as enjoyable as possible. Just like cooking breakfast, you can take up all the other household chores that are usually carried out by your mom.  With this little effort, you will be able to give your mom a day-off and ensure that she enjoys each bit of this beautiful day.
6. A Short Trip
Another great way to help her escape the hustle and bustle of the usual life, you can plan a short getaway with your mom to a nearby city. This trip will help you and your mom unwind and come back refreshed. Also, this is a great way to spend some time with your mom and explore a new place with her. We are sure that with this trip you both will grow a lot closer to each other which will help you strengthen your bond even more.
7. A Thoughtful Present
While all your efforts will surely be appreciated, you must also present your mom with a thoughtful gift this mother's day. This is something that would not only be cherished for a lifetime but will also come in handy to her. You can pick presents like a coffee mug, cushion, photo frame, etc. You can also bring in a cake or order Mother's Day special flowers online which will brighten up her day. In order to find some of the best mother's day gifts, you can do some research online and pick the one that your mom will like the most.
We hope that these ideas will help you celebrate Mother's Day in the best way possible and will bring a wide smile to your mom's face.