A day dedicated to the most loving creatures on Earth has to be special. After all, what would you not do for the person who is ready to do anything for you?
As the saying goes- God couldn't be everywhere on Earth, so he created mothers. A mother is the best support a child could hope for. Mothers care deeply, love selflessly and are protective fiercely when it comes to their children.
Even though you need no special day to express your gratitude and affection towards your mother, when it comes to Mother's Day, you cannot stay behind either. As it happens, people often find themselves in deep confusion, when it comes to finding a proper gift for Mommy-dearest.
However, we have you covered for this Mother's Day, with a list of some of the top choices of Mother's day gifts from across the world.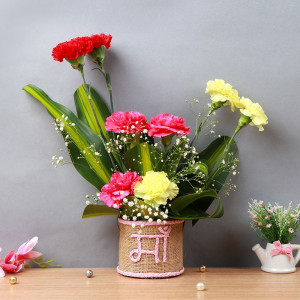 Since it is Mother's Day, you would obviously want your mom to feel special. And nothing makes a lady feel special like flowers do. With online flower deliveries now available at a time of your choosing, finding an elegant bouquet of flowers for your mother won't be difficult at all. Unless you already know what her favorites are, there are a wide variety of flowers that you can choose from, ranging from lilies, roses to gerberas. You can even opt for special flower arrangements, instead of plain old bunches if you like.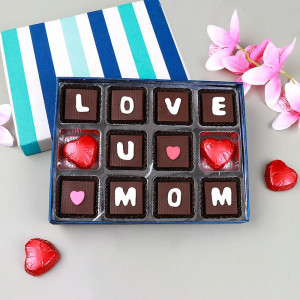 We suggest chocolates because chocolates are awesome and everyone loves them. Rich in taste and very easy to find, chocolates are a classic gift for Mother's Day.  Thanks to the advancement of the gifting industry, you can now find chocolates in various special preparations, such as those saying "Best Mom in the World" and "I heart Mom", loud and clear. To take the game up a notch, online gift stores now offer exclusive chocolate bouquets too.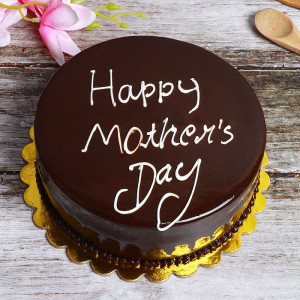 Given that cakes are synonymous to celebrations; this shouldn't come as a surprise at all. There are quite a range of cakes brought out by online gifting stores, especially for Mother's Day. The fun part about cake-cutting on Mother's Day is that it is the clichéd-ness of this act that makes it so special. When it comes to cakes too, you will find yourself spoilt for choice, especially in terms of flavors and design.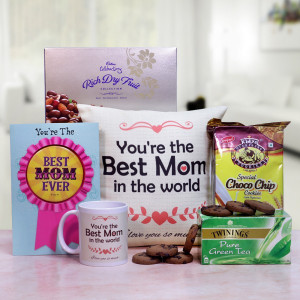 Receiving hampers is very exciting and your mother is going to love them. And there is actually quite a lot that you can find for Mother's Day Gifts, in this front. You can actually make a hamper of your own or opt for a ready-made one. You can include jewelries, perfumes, special spa hampers, tea-time goodies, and so on, among your hamper choices.
Personalized Gifts for Mother's Day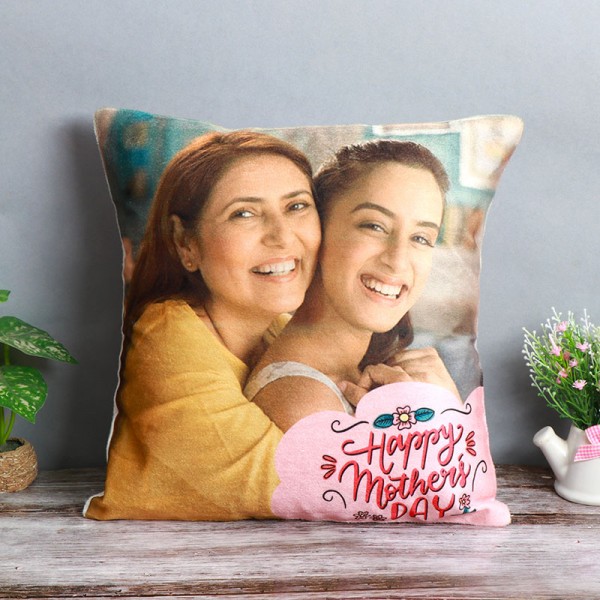 There is a huge rage surrounding personalized gifts in the market. The fact that they allow buyers to add a touch of warmth and affection to the gifts they purchase and send forth to their loved ones, makes them even more popular.
Another great thing about personalizing gifts is that it can be put to effect, across a large variety of items which includes cakes, coffee mugs, cushions, stone tablets, and bottles and so on and forth. So naturally, when it comes to personalized gifts for Mother's Day, you can expect to find a range of choices before you.
Going about personalized gifts is very simple really. You begin with selecting an item based on your preference and budget. Once this is done, you can next choose a high-quality image that you would like being plastered on the said item. You can even opt for a small message to be put alongside the image.
In the end, whatever you go for, remember that it is actually the emotion behind your gift that really matters.  So don't forget to reflect the same through your gifts.