One of the most adored delicacies is the
black forest cake
. And since it is extremely famous all around the world, you might have surely got it delivered at your place or presented it to someone on their special day. But, do you know the origin of the classic black forest cake and how it has evolved over the years in order to become one of the most preferred choices of people all across the globe?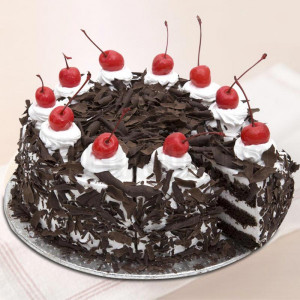 If not, read on.
As many of us assume, the Black Forest cake is not named after the Black Forest mountain range in southwestern Germany. But, they are actually named after the specialty liquor of that region, which is known as Schwarzwälder Kirsch (wasser). This ingredient is one of the most important ones for the preparation of a Black Forest cake as it has a distinctive cherry pit flavor and some alcoholic content that provides the dessert with its typical flavor.
Initially, cherries, cream, and kirschwasser were combined in order to prepare a dessert. The cooked cherries were served with cream and kirschwasser. But, a cake that consisted of cherries, cookies/biscuits and cream was probably originated in Germany.





What a Classic Black Forest Cake is like? Â 





Usually, a black forest cake consists of various layers of a chocolate sponge cake. This cake is layered with whipped cream and cherries. The entire cake is then covered with some extra whipped cream and topped with maraschino cherries, and chocolate shavings.
Some European traditions also use sour cherries between each layer and also for decorating the top. Also, a clear spirit made of sour cherries known as kirschwasser is added. Some other spirits like rum is used occasionally in some Austrian recipes. In India, a black forest cake is usually prepared without any alcohol. But as per the German law, a black forest cake must have kirschwasser in order to be labeled as Schwarzwälder Kirschtorte (Black Forest Cherry-torte).
There are a number of people that claim that the black forest cake was invented by them. Here are some of the most famous claims:
A confectioner named Josef Keller [de] (1887'€"1981) claimed to have invented the Schwarzwälder Kirschtorte in the year 1915 at a Caf called Agner in Bad Godesberg, which is now a suburb of Bonn. The place is about 500 kilometer north of the Black Forest. This claim, however, has never been substantiated.
Some other sources claim that the name of the cake is inspired by the traditional costumes worn by women of the Black Forest area. The costume consists of a characteristic hat with big and red pom-poms on top. This hat is called the Bollenhut.
Apart from the claims, Schwarzwälder Kirschtorte was first mentioned in writing in the year 1934. At that time, it was typically associated to Berlin. But, it was also available from high-class confectioners in various German, Austrian, and Swiss cities.
Over the years, the black forest cake has gathered a bunch of acclamations, some of them are:


In the year 1949, the Black Forest cake was able to grab the 13th place in a list of best-known German cakes.


The record for the world's largest authentic Black Forest cake was set at Europa Park, Germany on 16 July 2006, by K&U Bakery. (Measuring nearly 80 m² (900 sq ft) and weighing about 3,000 kilograms)


On 9 December 2012, a team led by chefs Jörg Mink and Julien Bompard prepared Asia's biggest Black Forest cake at the S-One Expo in Singapore. The cake weighed about 500 kilograms.


Now, that you know all about the famous Black Forest cake, we are sure that you might be craving one. So, to satisfy your sweet tooth, you can order a black forest cake from any online portal and get a free
cake delivery
at your doorstep in cities like Delhi, Gurgaon, Jaipur, and Mumbai, etc. You can also present one to your near and dear ones on their special day and even share the information about Black Forest cake that you read today.