Fathers Day Desktop Accessories
Send Desktop accessories online on Father's day occasion to your dearest dad with personalized messages including your heartfelt wishes and greetings for the day. Choose from our card holders, watch with photo frame, card holder with watch and Laughing Buddha and more..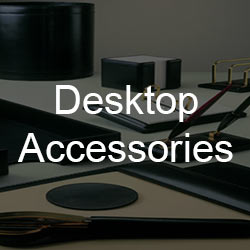 Something special on this Father's Day for the workaholic Dads!
Our Fathers are always decked up in lots of work. In order to take care of the family, they end up spending hours at their work desks. Why not make the place where our Fathers spend most of their times better?
On this Father's Day, surprise your Daddy dear with some amazing Desktop Accessories. Pen stands, Table Watch, Holders, Mini Pot Plants, Artificial Flowers, personalised pens and diaries and much more. You name it and we will get the best desktop accessories for your Dad.
Make your Father feel proud on this Father's Day by taking care of these basic needs. Whenever he will look at these desktop accessories, he will feel remember how much love his children have for him.
Add some colours in his Professional Life!
If you want to make your Father feel at home while he is in his office, surprise him with Flowers that are perfect for his office. We have special floral arrangement which will look amazing in his office. These Father's Day Flowers will not only add some colour to his office but will also make him feel at home.
Not just Flowers, we have something more for, especially for your Dads office. Green Plants make perfect Father's Day Gifts. Your Father can keep them in the corner of your office or if you gift a mini plant to him, he could keep it on his desktop. Not only these plants will add a greener touch to the entire ambience of the office, they will help him to concentrate as well. Green Plants like Bonsai and Bamboo are well-known in Feng-shui. They spread their positive vibrations in the environment and bring luck.
With these office and desktop accessories, you are sure to make this Father's Day special for your Father!
Fathers Day Desktop Accessories
Products in this category have been rated
4.6
out of
5
based on
124
reviews.
We have a collection of
11
Products
on sale, ranging from INR
295
to INR
1,045