Online Cake Delivery in Hyderabad
Send your loved one the very best in cakes! Our gourmet delights are fresh from the oven, beautifully decorated and delivered right to your loved one's door on time! Choose from one of our delicious selections below, order cake online and surprise your loved ones. Express your sentiments in the most delectable way!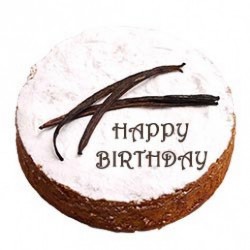 Online Cake Delivery: Making Your Life Simpler
Fresh, beautifully decorated with wishes and confetti and guaranteed to impress, our collection of cakes in Hyderabad is an amazing line-up of classic, contemporary and bespoke birthday cakes, wedding and all-occasion cakes. Order it online today, and send sweet surprises to the special people in your life.
We have some of the best-looking and scrumptious photo and jar cakes, eggless and sugarfree cakes as well. Sourced from the best bakeries of Hyderabad, these lovely concoctions are made with the freshest ingredients, and are promptly delivered to your loved one's door at a time of your choice.
Brighten up occasions by sending designer cakes
Here's a worldly advice - treat the special people and mark the special occasions in life with a cake. Mix and match it with flowers and other gift hampers, and get your combo delivered to your loved one with our express delivery option.
Here are the occasions where you can do just that: -
•
Birthdays
- Birthdays and cakes are synonymous to one another. For birthday cake delivery in Hyderabad, you can try flavors like Black Forest, Grannys Strawberry, Fondant Birthday, and Rainbow Rose. For a kid's birthday, you can choose a cartoon theme cake.
• Mother's/Father's Day - There are special people in life who are irreplaceable, and your mother and father top that list. While ordering online at MyFlowerTree, you can choose from No.1 Dad Cupcake, and Father's and Mother's Day cakes.
• Anniversary - Anniversary is a milestone in life which you celebrate to relive the sweet memories of the past. Surprise your partner with online midnight cake delivery by sending heart shaped, photo, Red Rose Heart, Hugs n Kisses Cake or Alphabet cakes.
• House warming/Congratulations - Special occasions in life cannot be complete without a sweet surprise. Send cakes online to congratulate people on momentous occasions in their life. Red Velvet, Choco-Chip and designer cakes make the best choices for that.
MyFlowerTree: Your favorite online cake shop
Celebrate special times with convenient online delivery of cakes in Hyderabad. From midnight delivery to same day delivery across the city, our objective is to deliver your order as soon as we can at the address you've chosen. Whether you want to send a birthday cake for mom along with a rose bouquet or a money plant, we have an assortment of cakes that are available with same day and 3 Hour Delivery.
Browse from our classy selection for same day delivery in Hyderabad, and choose the one you like. And if the variety seems overwhelming to come to a decision, here's a list of the bestsellers to help you out: -
Name
What it contains
Flavor Options
What it Costs
Delivery Type
Little Hearts
1 Kg Strawberry Personalised Cake
Strawberry
Rs. 1799
Same Day Delivery
Designer Red Rose Cake
1/2 Kg Designer Cake
- Chocolate
- Butter Scotch
- Vanilla
- Pineapple
Rs. 1395
Same Day Delivery
3 Tier Luxury Cake
4 Kg Designer Cake
- Black Forest
- Butter Scotch
- Chocolate
- Pineapple
Rs. 4350
Next Day Delivery
Angry Birds Theme Cake
2.5 - 3 Kg Angry Bird Cake
-
Rs. 3999
Next Day Delivery
Photo Red Velvet Cake
2 Kg Designer Cake
Red Velvet
Rs. 2095
Same Day Delivery
Customized Cakes - For an added personal touch
Placing an online order is simple and easy at MyFlowerTree. Just browse through our mouthwatering collection of cakes online in Hyderabad, and make your choice! Our flavor options for Hyderabad cake delivery also include sugar free and eggless cakes; so, order according to your preference. Plus, there are customized variants as well for you to add a memorable touch to any occasion.
Photo cakes are among the most popular choices when it comes to online cakes in Hyderabad. Available in a range of delectable flavors and baked to perfection, these are preferred by folks who want to add some fun to the celebrations.
Home Delivery of Cakes made better!
If you are looking to order a cake online, there's no better place than MyFlowerTree. Why? We have an endless variety of best cakes sourced from the most loved cake shops in this region. And since we offer 24 hours cake delivery services in Hyderabad, you can enjoy midnight delivery, same day and 3 hour delivery as well. Order from our delightful range, and access our special offers for saving more on your purchases on MyFlowerTree.
Online Cake Delivery in Hyderabad
Products in this category have been rated
4.6
out of
5
based on
119
reviews.
We have a collection of
328
Products
on sale, ranging from INR
345
to INR
4,999