Online Cake Delivery in Kolkata
Not just Sandesh, let your loved ones living in Kolkata enjoy the sweetness of cakes on a special Day. No matter where you live, you can send a Cake to your near and dear ones living in Kolkata with us. Make Kolkata one of the sweetest and happiest cities of India with MFT.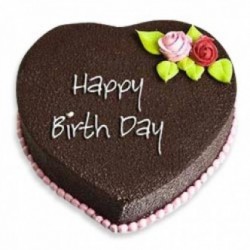 Online Cake Order in Kolkata
A culture gully that cultivated on the bank of the Hooghly river, Kolkata is the capital of West Bengal. It is one of the most important commercial, cultural, and educational centres of India.This place has given us maestros from all walks of life like Rabindranath Tagore, Bankim Chandra Chatterjee, Pramatha Chaudhuri and more, this place oozes with sweetness, poetry, patriotism, love, romance and commerce. People of Kolkata are the sweetest and love to celebrate every day in a grand manner. Make their celebration grand with special Cakes from MyFlowerTree which are just as sweet as them.With delicious Cakes, you can make all the amazing festivals and days amazing for the people living in this sweet little place. Send cakes to Kolkata with us and surprise your loved ones.
Online Birthday and Anniversary Cake delivery in Kolkata
Birthday and Anniversaries are not just your everyday annual occasions. They are special as they set a benchmark every year. Both symbolise growth; Birthday stands for individual Growth while Anniversary symbolises the growth of a couple. These are the two days that deserve grand celebrations. Whenever there is a talk about the Cakes, one cannot but bring up the topic of Cakes. These are celebratory as they are made to be shared. Birthdays and Anniversaries are two occasions that everyone loves to share with their friends and family. So, be the perfect guest and show your love to the blessed people with a delicious Cake. If you are in a mood for something special, you can always go ahead with our Cake and Flower combos.You can choose from our existing combos of Flowers and Cakes or get a new one customised according to the choice of your loved ones. With online cake delivery in kolkata, you can make every Birthday and Anniversary special.
Cake Delivery in Kolkata Same Day
Surprising a loved one will be a piece of Cake when you avail our Same Day Delivery services, you can send a Cake to your loved one on the same Day without any prior booking. All you need to do is to place the order before 5 p.m. and let us know when and where you would want your gifts to be delivered and we will do it for you. With our same day delivery, you will never be late again. For all the spontaneous surprises and last minute reminders, our same day Delivery is the answer. You can even surprise your vegetarian friends with our online eggless cake delivery in kolkata.
Send Cakes everywhere
With MyFlowerTree, you can not only send cakes to Kolkata but to all the major and remote cities of India. send cakes to bangalore, Pune, Kanpur, Dehradun, Delhi, Mumbai, Uttar Pradesh, Nagpur, Goa, Kanyakumari, Andhra Pradesh, Jaipur, Ghaziabad, Noida and all the other major cities of India. We cover the maximum stretch of remote city area of India.Send Cakes to everyone and make their celebrations grand with Cakes of MFT.
Online Cake Delivery in Kolkata
Products in this category have been rated
4.5
out of
5
based on
137
reviews.
We have a collection of
333
Products
on sale, ranging from INR
345
to INR
4,999