Fathers Day Gift Hampers
Want to make Father's day grander this time? Father's day gift hampers is the perfect choice to go for! Select from a vast selection of gift hampers available on our online gift shop for your Father and let him know you care with our extensive collection.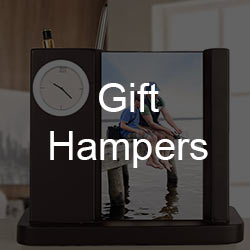 Best Gift Hampers for the Best Dad
Ask anybody and they will tell you that their Father is the most amazing man in this world. And why wouldn't they say so? A Father gives his children all his youth and beyond. First, as a caretaker and then, as an advisor, a Man as a Father has a never ending job. Having a Father is a blessing. So celebrate his presence in your life with these Amazing Father's Day Gifts.
Why stick to one when you can have it All?
A Father gives his children everything. So, on this Father's Day, give him everything too. Don't just stop at one single gift. Shower him with many and make him the happiest man on this planet. Father's Day Flowers, Cakes, Mugs, Cushions, Green Plants, Stationary, Grooming sets and much more.
To make it easier for you, we have mixed and matched a lot of these gift products to create various Father's Day Gift Hampers which are perfect for different pockets.
Top 5 Gift Hampers for Father Which you can Opt For..
What can you expect?
We understand how important your Father is for you. That is why we have created our entire Father's Day Gifts range keeping in mind the different needs of different Fathers. Our Father's Day Gifts include Personalised Gifts too which, we are sure, that your Father is going to adore.
With MyFlowerTree, you have an opportunity to personalise Cakes, Mugs and Cushion. You can get your favourite memory or messages printed on a delicious Cake, Coffee Mugs and a soft Cushion and send it to your Father on Father's Day. These personalised gifts will make him walk down the happy memory lane.
Click, and it is Delivered
We understand that a busy schedule can make it hard for anyone to go Gift hunting and then deliver the gift to that person but with MyFlowerTree, nothing is tough or impossible.
All you need to do is to go through our website and find a gift that you think is perfect for your dad and suits your pocket as well. Add it to the cart, proceed to checkout and select the type of delivery that you want. Just fill in a few details and let us know when and where you want your Gifts to be delivered and we will do it for you. All the gifts will be delivered at the doorsteps of your loved one, wrapped perfectly in love and warm hugs.
Make this Father's Day Wonderful with Us
With Cakes, Flowers, Green Plants, Mugs, Cushions and various amazing Gift Hamper, you can surely make this Father's Day a memorable one.
At MyFlowerTree, you will get everything that you need to celebrate this special day at one place. So, go through our collection and send that perfect gift to your Dad to make this Father's Day the happiest one
Products in this category have been rated
4.6
out of
5
based on
105
reviews.
We have a collection of
73
Products
on sale, ranging from INR
295
to INR
5,199