8th Feb Propose Day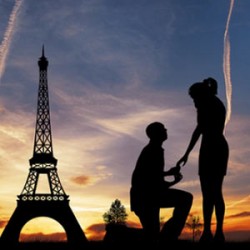 Total Products: 191
Show:
Sort By:
Propose Day Gifts for Her and Him
It's that time of the year when everyone would be proposing someone because with Valentine's Day approaching, love is in the air. And what could be a better day for this than the Propose Day itself. This day is all about shaking away your apprehensions and letting the other person know your true feelings about them. And when these feelings are expressed with a gorgeous bouquet of flowers the message becomes more effective. Flowers are meant to express the very emotion of love, care and friendship. Their vibrant colors and attractive aroma make it a perfect gift to make someone smile and tell them how you feel about them.
Perfect Gifts for Propose Day
MyFlowerTree is ready with its special collection for Propose Day and to assist you with your romance. It brings you the largest collection of gifts for Propose Day that include flowers, chocolates, cakes, mugs, caricatures, wall hangings, personalized merchandise and much more. All you need to do is sit back, browse through within a few clicks of your mouse you will be having a gift like never before to surprise your love. Its hassle free and does not requires you to go on a gift hunt. You can send Propose day gifts, online, with our services.
Our Services
We have never been compromising when it comes to our customer services. Your happiness is our responsibility. There is no backing out on gifts this Valentines on the grounds of budget as our products are available at pocket friendly prices. Multi Day flowers service will let your love blossom for the entire Valentine Week. Gear up the romance by surprising your special one at an unexpected hour of the day. All you need to do is to take up our midnight delivery service. We will leave no stone unturned to make this one a memorable one.